The debate rages on in the world of lumber, should we be pressure treating wood, or should we not? Pressure-treated wood has several key benefits to its durability and resistance to the elements that make it an attractive option to those who use wood in a select number of environments and applications. In this article, we'll compare and contrast pressure-treated wood to its untreated counterpart, and go over the benefits of pressure-treated wood.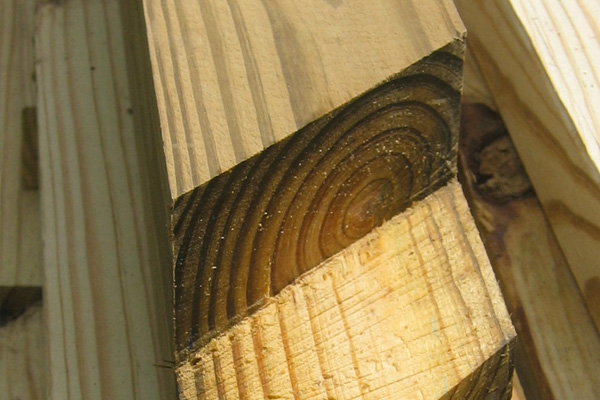 What is Pressure Treated Wood?
­Choosing the correct materials is the first step in any construction project. If you're working with wood, you'll have to choose between treated and untreated lumber. Lumber may be treated as a form of wood preservation, and a wood protection technique against wood-destroying insects, fungus, and the elements. 
A preservative is injected only into the girdled part of the wood (outer 1-inch layer). The color of the saturated wood takes on a bluish-greenish color during the process. After drying, the wood can be painted with any stain in any color.
Six Common Uses of Pressure Treated Wood
Cushion boards and walls in cabins
Log-framed outdoor swimming pools
The structure of open garages
The frame structure of garden pavilions
Exterior timber cladding
Frame construction of terrace roofs
The Benefits of Pressure Treated Wood
Wood deteriorates with time when it is exposed to the weather. Moisture is very damaging to wood – wood that has been treated can last considerably longer than untreated wood.
The treated wood can repel the insects that would eat the wood, therefore it is protected against termites and other pests.
Also, this type of wood is much more resistant to fire. It ignites and burns more slowly.
If you would like to know more about pressure-treated wood or untreated lumber, please contact us or call our Customer Success Team. In addition to our current inventory, we will also be happy to advise you on choosing the right wood.